TISEL TECHNICS is a European manufacturer of high-quality, reliable and safe warehouse floor equipment and a supplier of efficient solutions in the field of cargo transportation and lifting, headquartered in Derching (Bavaria, Germany). The main activity profile of the company is design, development, production of lifting equipment and lifting and transport equipment under the TISEL TECHNICS brand.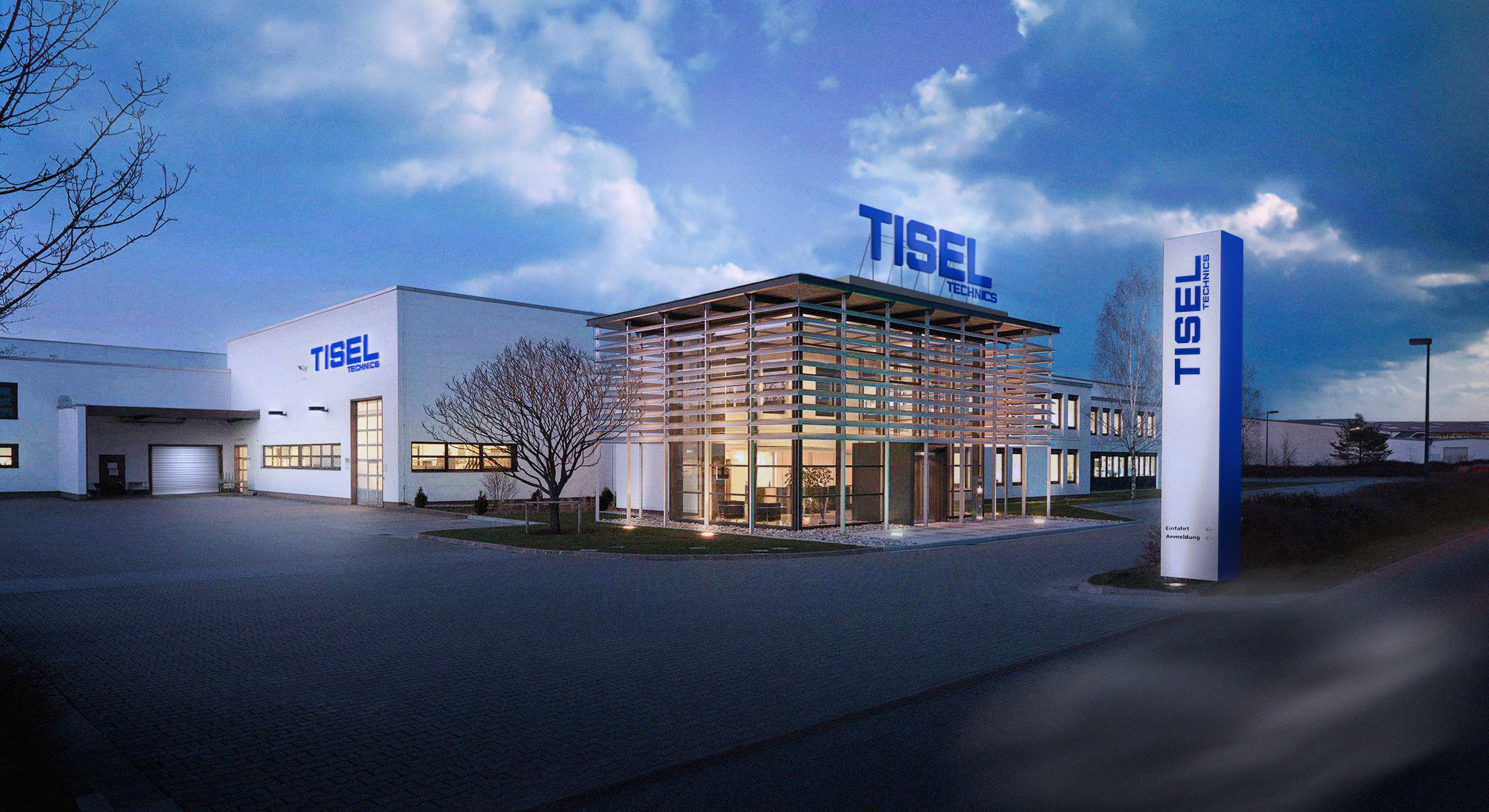 For more than 25 years of dynamic development, TISEL TECHNICS has developed into a powerful machine-building company for the production of warehouse lifting equipment with its own research and development center, sales and service center, modern production and storage facilities. Technical production facilities, service capabilities and a large-scale dealer network make it possible to adapt TISEL TECHNICS machinery and equipment for special use in various industrial and commercial sectors with maximum benefit and benefit for the end customer.
Our long-term practical sales and service experience, state-of-the-art high-tech manufacturing, and close cooperation with global manufacturers of machinery, components, assemblies, and components ensure impeccable product quality, high productivity, long service life, and comfort and safety.
history
TISEL TECHNICS was founded in 1991 as an engineering and service company and at the initial stage was engaged in the development and installation of hydraulic attachments, as well as the refinement and re-equipment of basic models of warehouse lifting equipment and forklifts for certain production tasks. In the period from 1991 to 1997, the management of TISEL TECHNICS laid down a development strategy, the main goal of which was to create a full-scale production company with a full cycle of production and assembly of lifting and transport equipment. By 1997, the first concept models of hydraulic trolleys were developed, which passed all tests and received certificates of compliance with European quality and safety requirements.
TIMELINE OF DEVELOPMENT OF TISEL TECHNICS
1991 the foundation of TISEL TECHNICS GMBH
1997 THE launch of serial production of hydraulic trolleys of the T series (TISEL T20, TISEL T25 and TISEL T30 in various modifications and versions) and HS series manual hydraulic stackers under its own brand name TISEL
1999 Production of semi-electric hydraulic stackers TISEL SES10 and SES15
2000 Completion of tests and launch of mass production of the first generation of self-propelled electric pallet transporters (ET series) and self-propelled electric stackers (ES series)
2003 Renewal and maintenance of the first generation of self-propelled electric pallet transporters (ET series) and self-propelled electric stackers (ES series) expansion of the model range of manual hydraulic trolleys. Launch of mobile lifting tables TISEL HT/HTD/HTG
Opening of a dealership in 2013 PRESENTATION of the first-generation super-maneuverable rear-wheel drive electric loader TISEL fbr12
2015 production of the 2nd generation of small warehouse lifting equipment based on AC technologies-pallet transporters of the ET20P and ET25P series, self-propelled stackers with operator platform ES12/ES15/ES20 series with TISEL AC DRIVE system and integrated SAFE RIDE intelligent safety system Start of mass production of the PRS13
2016 compact reach truck-stacker Start of production of a new range of electric pallet transporters ETL16/ETL20/ETL25 series and ESL12 / ESL16/ESL20 series Start of production of electric scissor lifts with electric (SPES series) and driven (SPGS series)
2017 The start of production of a new line of electric storage equipment, based on TISEL LI-ION technology inside
2018 Renewal and expansion of the range of second-generation FBR12 series electric loaders and PRS13/PRS15 series compact reach trucks Presentation of the innovative ETE15N/ETE20N series electric pallet transporters with lithium-ion power sources Start of deliveries to Germany of TISEL TECHNICS forklift trucks (FD series-diesel loaders, FG series – petrol and gas-petrol loaders) Transfer of more than 60% of warehouse equipment to LI-ION technology INSIDE
2019 THE company has set a course to distribute production capacity between European and Asian production sites (Germany, Italy, Sweden, Malaysia, China)
2021 TISEL TECHNICS is a leader in the sale of equipment with LI-ION technologies in Germany
Today, TISEL TECHNICS is one of the most productively differentiated brands in the world, constantly working to bring to the market more efficient and affordable new warehouse equipment for the general consumer.
2022 The company's head office moved from Germany to Serbia
PRODUCTS
The product range of TISEL TECHNICS includes manual hydraulic trolleys, stackers, electric pallet transporters, order pickers, electric self-propelled stackers and high-lift reach trucks, electric forklifts, self-propelled scissor lifts, mobile and stationary lifting tables, and other professional equipment.
The TISEL TECHNICS T – series manual hydraulic trolleys are available in various load capacities (TISEL T20 – 2000kg, TISEL T25 – 2500 kg, TISEL T30 – 3000 kg, TISEL T35 – 3500 kg and T50 – 5000 kg), both in standard versions and with non-standard solutions-TISEL T-series hydraulic trolleys with short, long, and high-speed versions., narrow and wide forks, scissor type, with brake, under rolls, with lateral movement, with quick start, low profile, for aggressive environments, etc.
TISEL TECHNICS TW series manual hydraulic trolleys with integrated weighing mechanism with solutions from the leading manufacturer of precision measuring systems METTLERTOLEDO and HAWKS
Special hydraulic trolleys for use in aggressive environments, as well as for the food and medical industry, using special stainless steel AISI 304 and 306, as well as electroplated models
HS/HSxxSL/HSD Series manual hydraulic stackers with various lifting capacities and lifting heights up to 2000 kg
Electric pallet transporters driven and with a platform for the operator of the ETE/ETL/ETc series with a fork length of up to 3 m and a load capacity of up to 3000 kg
Self-propelled electric zakazovs pickers with a fork length of up to 3 m and a load capacity of up to 3600 kg
ESL/ES/PRS electric self-propelled stackers with lifting heights up to 6 m and lifting capacities up to 2000 kg
RTX high-lift reach trucks with lifting heights up to 12 m and lifting capacities up to 2000 kg
Electric forklifts: the compact TISEL FBR series with a working corridor width of up to 2 m, the three-support high-performance TISELFBT loaders, the classic four-support electric TISEL FB series loaders with a load capacity of up to 5000 kg
Self-propelled scissor lifts of the SP series with lifting heights up to 14 m
Stationary lifting tables and other professional TLX/TLA/TLB equipment with a lifting capacity of up to 10000 kg. and lifting heights up to 12 m
In total, TISEL TECHNICS presents more than 200 names and more than 30 series of each product that meet international quality and safety requirements and are certified according to EAC, CE and GS TUV RheinlandGroup standards.
quality
TISEL TECHNICS has ISO9001, ISO14001 and ISO1800 quality system certification. Lifting and transport equipment under the brand name "TISEL TECHNICS" is designed and developed taking into account all modern requirements for ergonomics, quality and safety and complies with the standards EN 3691-1, EN 12895, EN 1175 and TR CU 004/2011, TR CU 010/2011, TR CU 020/2011 The company's management pays special attention to the quality of its products and chooses for itself only the highest quality products. the most reliable, well-established suppliers of essential components. In its products, TISEL TECHNICS actively uses components and assemblies of well-known and generally recognized world manufacturers, as shown below:
Technological assembly is carried out using robotic contact-point welded complexes, which include modern machine-building machines and robotic conveyors. The final stage of painting is carried out on professional, high-quality automated WAGNER complexes (Germany) using modern epoxy-polymer materials.
TISEL TECHNICS products are subject to quality control prior to delivery, which includes mandatory factory tests and individual inspections. According to its results, the equipment receives a quality rating for more than 15 parameters.
High reliability of TISEL TECHNICS products is ensured by the company's multi-level product quality control system, which covers all stages of the production cycle, including warranty and post-warranty support of machinery and equipment in authorized service centers.
Level 1: Careful selection of suppliers and specific component models, through comparative testing in the company's testing laboratories, compatibility analysis, failure statistics, and operational experience.
Level 2: Input control of incoming batches of components, which allows you to get objective information about the quality of each batch and confirms the reliability of the supplier.
Level 3: Mutual control of the correct execution of operations during the transfer of equipment along the technological chain guarantees the quality of each operation.
Level 4: The Quality Control Service checks the completeness of TISEL warehouse equipment, tests internal components of the system (including the CAN bus, sensors, indicators, etc.), checks the appearance and packaging. Then, test samples are taken from each batch of ready-to-ship products, which again pass the extended set of tests.
TECHNOLOGIES
ELECTRIC SYSTEM TISEL DRIVE AC
It is created on the basis of modern AC (AC technology) technologies using asynchronous motors controlled by logic control modules with a regenerative and regenerative braking system. The TISEL DRIVE AC system, used in a number of modern models of self-propelled vehicles by TISEL TECHNICS, includes traction and torque control, provides precise control over the speed of movement and operations performed, and provides maximum smoothness and lifting of loads, high reliability and low energy consumption.
The electric motors used,which meet the parameters of TISEL DRIVE AC, are characterized by high traction and acceleration, increased efficiency with minimal energy consumption. These engines are simple and unpretentious in operation and allow you to increase the intervals of inter-service maintenance.
The regenerative braking system provides less wear on the braking system, while returning up to 30% of the used energy to the battery, significantly increasing the operating time.
TISEL SAFERIDE is an active multi-level security system that provides a high level of operator safety when working with TISEL TECHNICS equipment. The TISEL SAFERIDE system includes:
determining the presence of an operator for electrical equipment
stabilization system with cornering speed control
ergonomic folding platforms for the operator with a side support system, integrated with an intelligent safety system for working at height
speed limit and control system when the mast is raised
automatic shutdown of the lifting motor when reaching the maximum lifting height of the fork, which ensures stabilization and reduction of the swing of the mast with the load at the top point
TISEL LI-ION INSIDE
It includes the use of lithium-ion batteries based on LFP technologies.
LFP batteries have an extended service life, which can reach up to 3000 cycles.
Unlike other lithium-ion batteries, LFPs have a stable discharge voltage, high peak current, which ensures the stability of the logic and control units.
LFP batteries have a low discharge rate, which allows you to increase the intensity of work.
LFPs have an increased degree of security.
TISEL TECHNICS tirelessly continues to work on finding the most modern solutions that allow you to get high-performance equipment that helps the consumer make the business modern and profitable
TISEL TECHNICS today
Leader in the sale of equipment with LI-ION technologies
The dealer network includes more than 150 companies in 52 regions of the country
In the Germany market of lifting and transport equipment, more than 12,000 executed contracts and more than 100,000 units of equipment delivered
Regional service centers throughout Germany made it possible to make the service ubiquitous and operational
More than 1,500 pieces of equipment and 10,000 spare parts in warehouses in Germ

Li-ION Technology by Tisel Technics
Our warehouse technology is based on the unique patented technology of Tisel Technics Li-ION Inside. Thanks to which your equipment will work up to 35% more efficiently than usual. And also save money on electricity and does not emit harmful substances at all.